Website Design & Management Services
 Specializing in Website Design and Management Services
Southern Oregon's Web Designer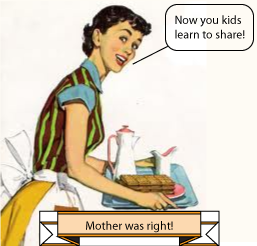 Who'd have thought that the most interesting technologies surfacing today are
all about sharing! We design with sharing in mind!
Because mom was right!
Website design and management services in Medford Oregon since 2009.
 Website management for the Rogue Valley
Content Development
Website Hosting
Website Planning
Digital Strategies for your Website
Content Management Systems
Mobile Design
Twitter
Facebook
LinkedIn
Special Campaign Management
SEO
Data Solutions
Management and website update services
Security
Application Installs
WordPress and Theme development
Choose a WordPress Template and let us customize it for you
We can help with WordPress theme creation, implementation, and other PHP Content Management Systems.
Don't wait another day for a website that works for you!
Call or contact us now
for
Is your site mobile friendly?
Let us help make your site mobile friendly
Website hosting, design, and management services serving the Rogue Valley since 2009!